Why and how to be a sending pastor
Is someone in your church ready to hit the mission field? You and your church play a crucial role in their development, deployment and continued success on the field. Below is everything you need to get them started on this path.
The Covering of a Senior Pastor
At General Baptist Global Missions (GBGM), we know that the local church is vital to the success of every missionary. We may be the sending vehicle, providing the training, resources, accountability and global networking that is necessary—but you are their family. Your missionary will desperately need your care, wisdom and loving kindness during their arduous and sometimes dangerous journey.
As a senior pastor partnering with GBGM, you are tasked with identifying and discipling proven leaders with a confirmed call to missions. You are in a unique position to evaluate their spiritual health and dedication to the field, and to address issues that arise as they prepare to answer their ministry calling. As a pastor helping to send workers to the mission field, please encourage and assist your missionary candidate as they work through the requirements for GBGM. Vetting and qualifying missionaries is a task we take very seriously, and we know you do, too.
The Perspectives Course
One of our most important training tools is the Perspectives Course. This academic course is focused on the history and theology of global missions work. Completion of the Perspectives Course is required for all GBGM missionaries who do not have extensive college courses in missions, and is offered in person or online. We also encourage at least one member of your pastoral leadership team to take the course, to equip your team for missions-minded discipleship and care of those you send. The cost varies by location and level of study, generally ranging between $200 – $500 per person. More information can be found on their website.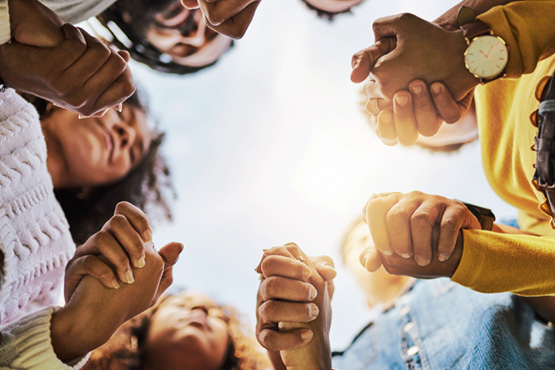 The Role of the Church Leadership Team
Because your church is not required to fully fund your missionary, churches of any size can send out a missionary through General Baptist Ministries. Your leadership team can provide essential spiritual covering and care for your missionary throughout their assignment.
Support your missionary by leading your congregation in regular corporate and intercessory prayer. Deploy them with prayer, and keep in touch through updates and calls with the congregation. Remember their children on the field, and provide extra care when the missionary returns home. These are important but often overlooked needs that your team can supply.
You can also provide accountability for your missionary by ensuring they are meeting their goals and maintaining proper relationships with GBGM and local authorities. You may even consider visiting them on the field. Like for any other member of your congregation, you are their ministers and maintain a special role in their success.
Bringing the gospel to new places is not an easy task. Your leadership and covering is a critical foundation for that mission. Please contact the Global Missions office with any questions, or to introduce yourself. We love to hear from the pastors of our current and future missionaries!
You can also learn more about the steps your missionary candidate will need to take with GBGM to better encourage them through the process.
(Thanks to Foursquare Missions International for much of the content of this article)